Moodle FAQs
A collection of frequently asked questions (FAQs) about Moodle at EMU.
How do I archive a course from Blackboard?
< Previous | Main | Next >

From within Blackboard navigate to the course you wish to convert. Select the 'Control Panel' link at left.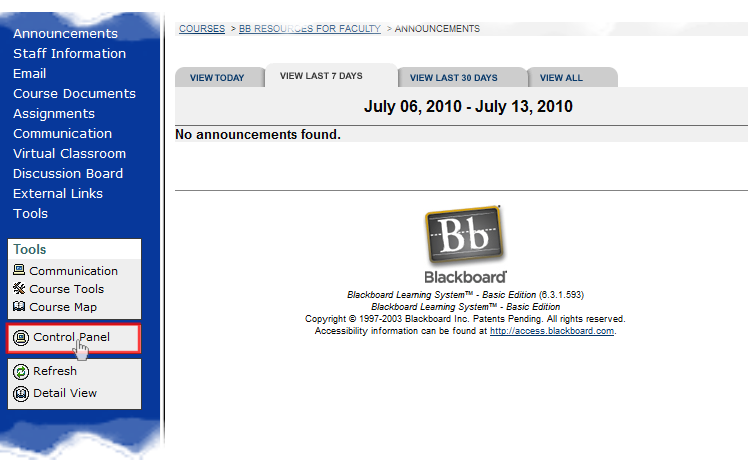 Select the 'Archive Course' link.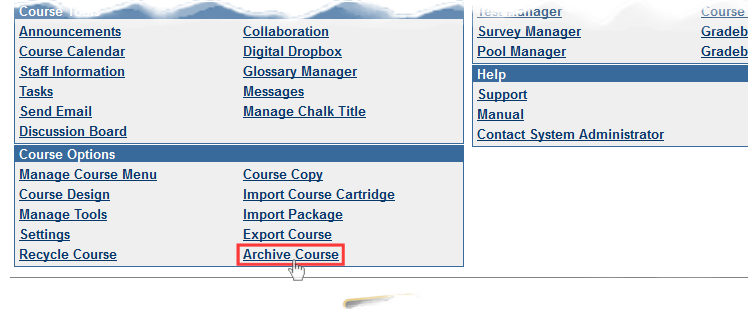 Select the 'Submit' button.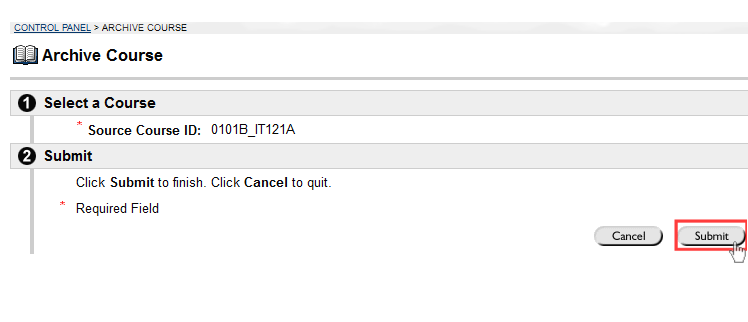 Following the instructions, click your right mouse button on the link provided and select 'Save Link As...' then save the resulting file to your computer.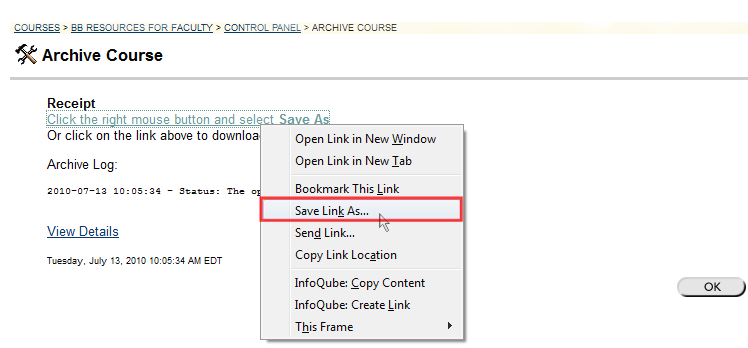 < Previous | Main | Next >