Editing course settings
Item edit tools
Course visibility
Gradebook visibility
Blocks
Importing content
Resetting a course
6. Import content
Note: you must be listed as a teacher with editing rights on the course you wish to import from. If you are not, please contact the Helpdesk for access to this course.

Click "More" in the secondary header and select "Course reuse" in the dropdown.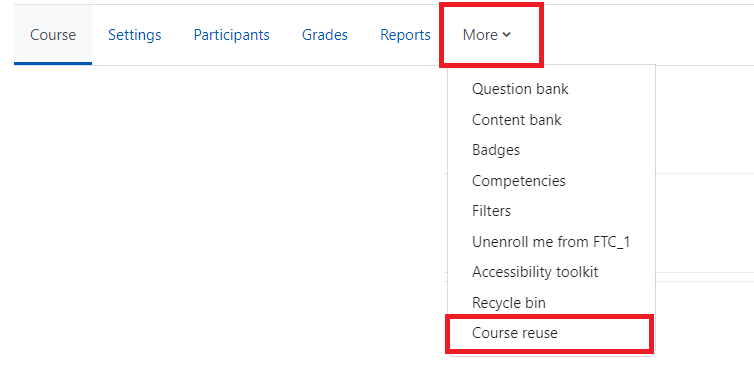 There will be a list of courses to choose from, but most likely you will need to search for the course you wish to use. The most effective search uses the descriptive name of the course.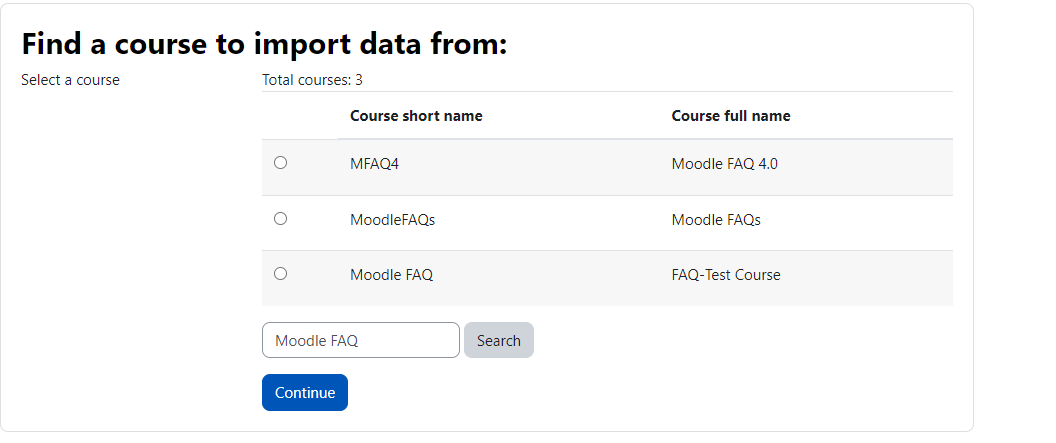 If the course is not in the list of results: Check your spelling, use a broader or narrower search description, or ensure you are listed as a "Teacher" for the course you are looking for.
When you have found the course you are looking for select it and click continue.
Uncheck everything but the category of the item you want to import (usually activities and resources) and select "Next," then "Perform import"

If you are importing all the content from the original course click on "Jump to final step."

If Import completed successfully you will receive message "Import complete. Click continue to return to course." Click continue and all content should be imported.
If you receive an error message please take note of the message, then check the course content. If content was not imported contact the help desk with the error message you received.