Where is my account information?
On the top right corner of any Moodle page click on your name or the arrow next to your name to access your profile. Then select "Profile"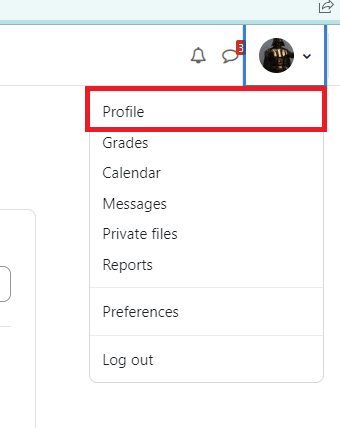 On this Page You can preview your public profile in Moodle. Click "Edit profile" to make changes.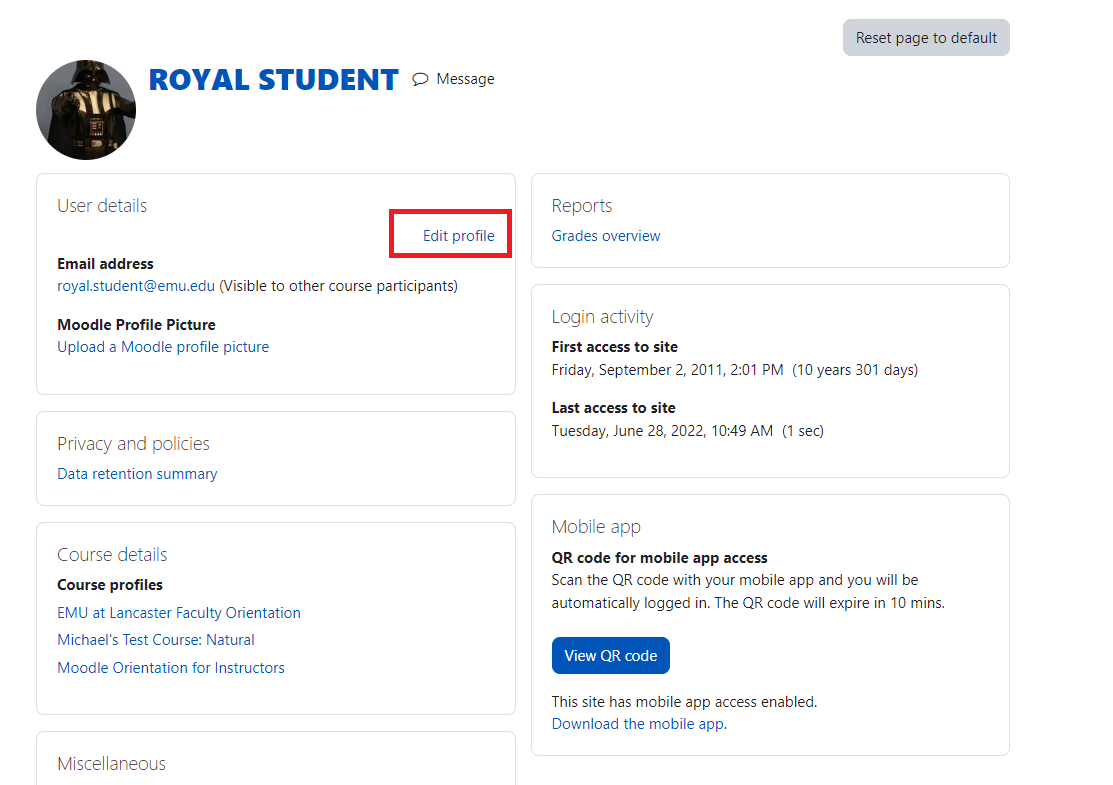 From this Page you can view and edit much of your personal information. Note: the email will default to your EMU email address and will not be able to be edited.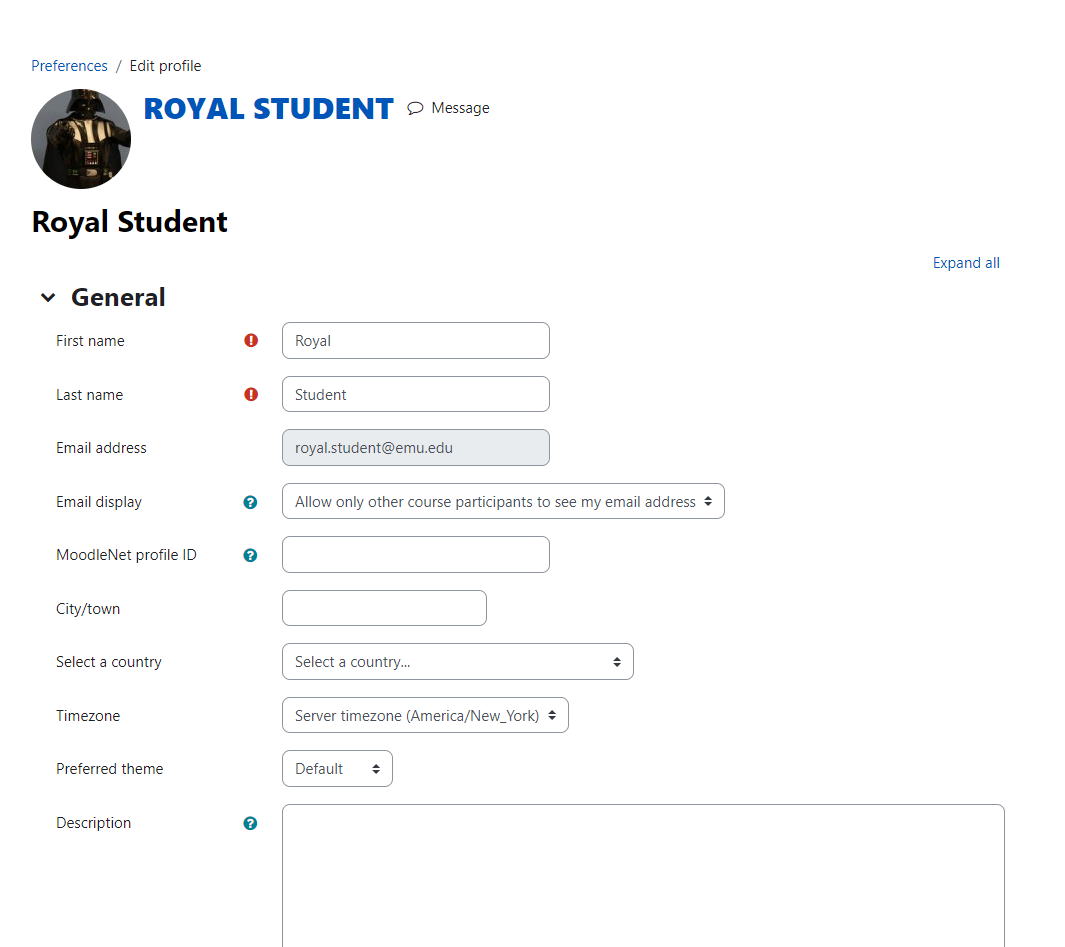 Under the Optional and Other sections you can enter alternative contact information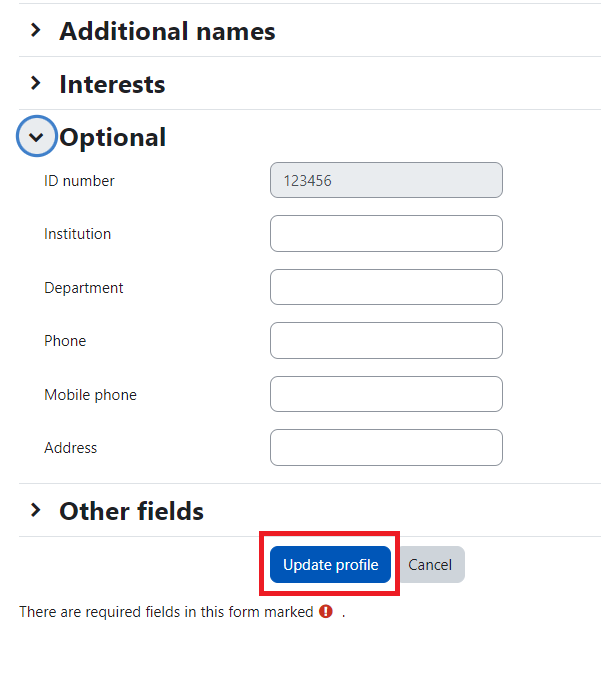 Click "Update profile" to apply changes.
You will not be able to upload a profile picture here. See How do I change my Campus Photo for more information.
Last modified: Tuesday, June 28, 2022, 4:20 PM